$10 Million SuperPAC for Gavin Newsom – Governor of California Campaign
Lt. Governor Gavin Newsom is already looking past 2017 and into the 2018 California gubernatorial race. Newsom's supporters have created a SuperPAC that hopes to raise about $10 million to ensure Newsom's victory. Newsom's SuperPAC is also significant because it marks the first major independent expenditure committee for the 2018 gubernatorial race. Newsom is being supported by some seasoned political operatives that will likely help Newsom stay ahead of his opponents next year. According to POLITICO: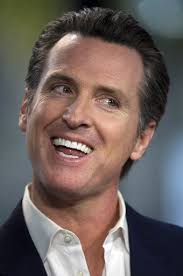 The SuperPAC, called Citizens for Gavin Newsom 2018, is headed by Peter Ragone, a veteran Democratic operative and longtime Newsom advisor. The effort, filed Tuesday with the California Secretary of State's office, will also involve a crowd of seasoned Democratic operatives. They include attorney Mark Fabiani, the former special counsel to President Bill Clinton and and head of communications for the Gore presidential campaign, as well as veteran Democratic pollsters Paul Maslin and David Metz of the team of Fairbanks, Maslin, Maulin, Metz & Associates.
Newsom's bid for governor joins a laundry list of recognizable politicians or figures that have declared or have shown interest in running for governor. This list includes Antonio Villaraigosa (Former Mayor of Los Angeles), Eric Garcetti (Current Mayor of Los Angeles), Kevin de Leon (California State Senator and Senate President Pro Tem), and John Chiang (Current California State Treasurer) among others for the Democratic Party. The Republican Party's list of possible candidates is shorter and includes businessman John Cox and current San Diego Mayor Kevin Faulconer. Newsom's SuperPAC puts him ahead of his competitors, an advantage he will likely need given the other recognizable names potentially joining him in the gubernatorial race.